Product coaching and consulting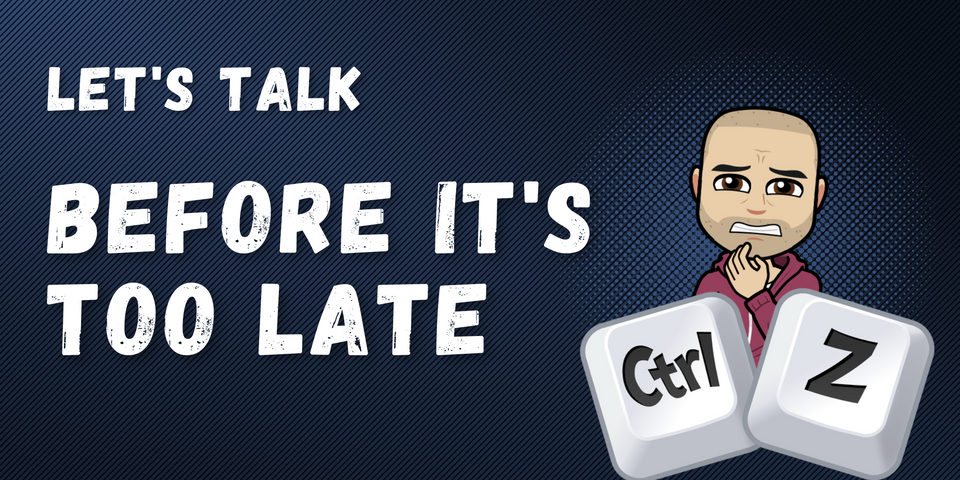 You're putting your heart, soul, time, money, social and family life into your company. You're working long hours, sacrificing so much, but it's not taking off. Money is burning fast, and product is moving slow.
Developers are slow, investors aren't giving you money, the product is a mess.
Something isn't working.
You're not unique, you're a founder.
Like other founders I've helped.
I help early stage startups ship the right products and features faster, and stay focused.
(If your founding team doesn't have Product Management experience, we should talk).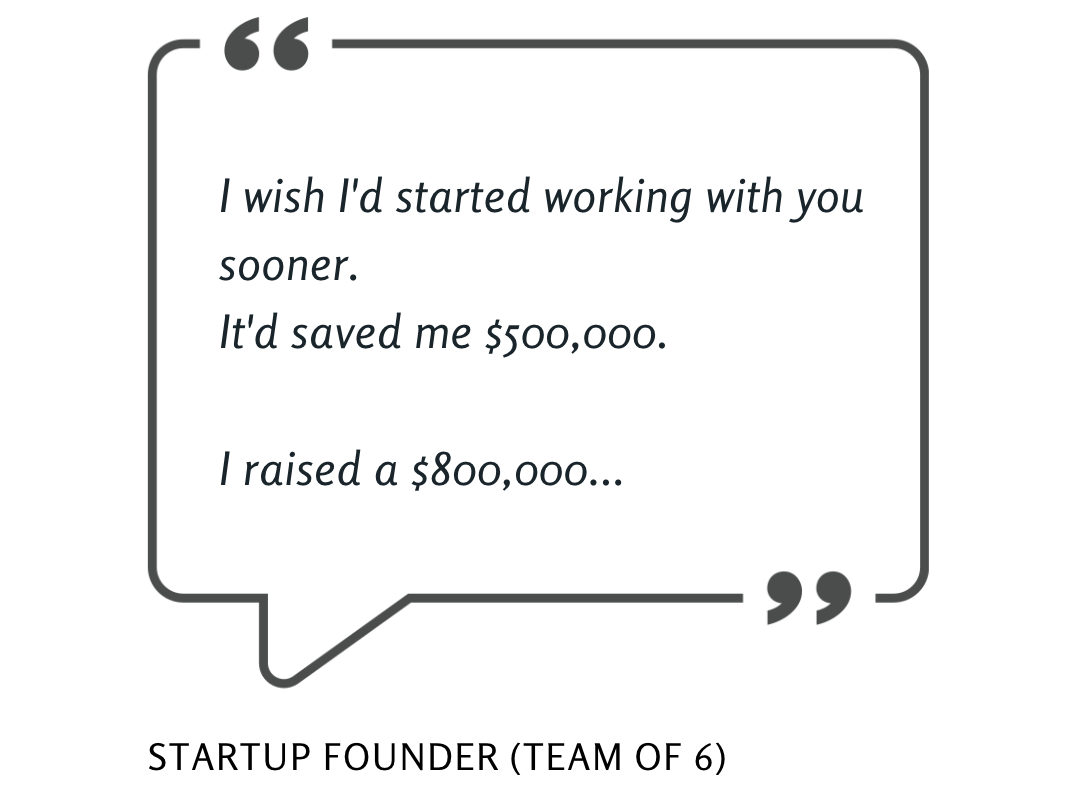 As a founder you set out to build something that will change the world, make it a better place, make a dent in the universe and make nice profit.
But your grand vision is crashing on the shores of agonizingly slow feature roll out. Being pulled in all directions. No user traction.
Not the outcome you aimed for when you started this journey.
It doesn't have to be this way.
I help startups succeed by:
Creating Focus and alignment
You'll start moving fast. Seeing tangible progress.
You'll stop running around like a mouse on cocaine.
You'll focus and dive like a bird of prey towards a mouse.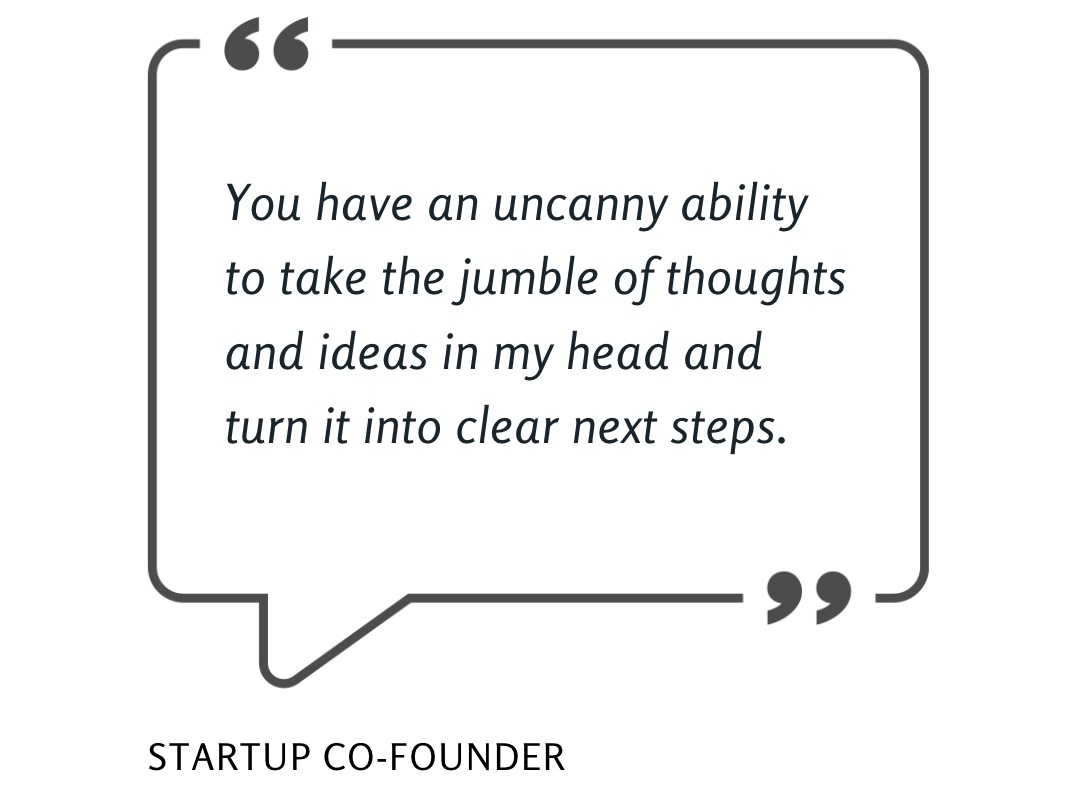 Stop useless arguments
Stop wasting time, money and people. Get faster, better results.
You and your team will have a clear map to clearly see what you're spending resources on. What to say No to.
Reducing the risk that they won't ship OR go out of business...
Learn how to make calculated bets that make sure you're building the right thing. Don't risk your company on a low probability bet.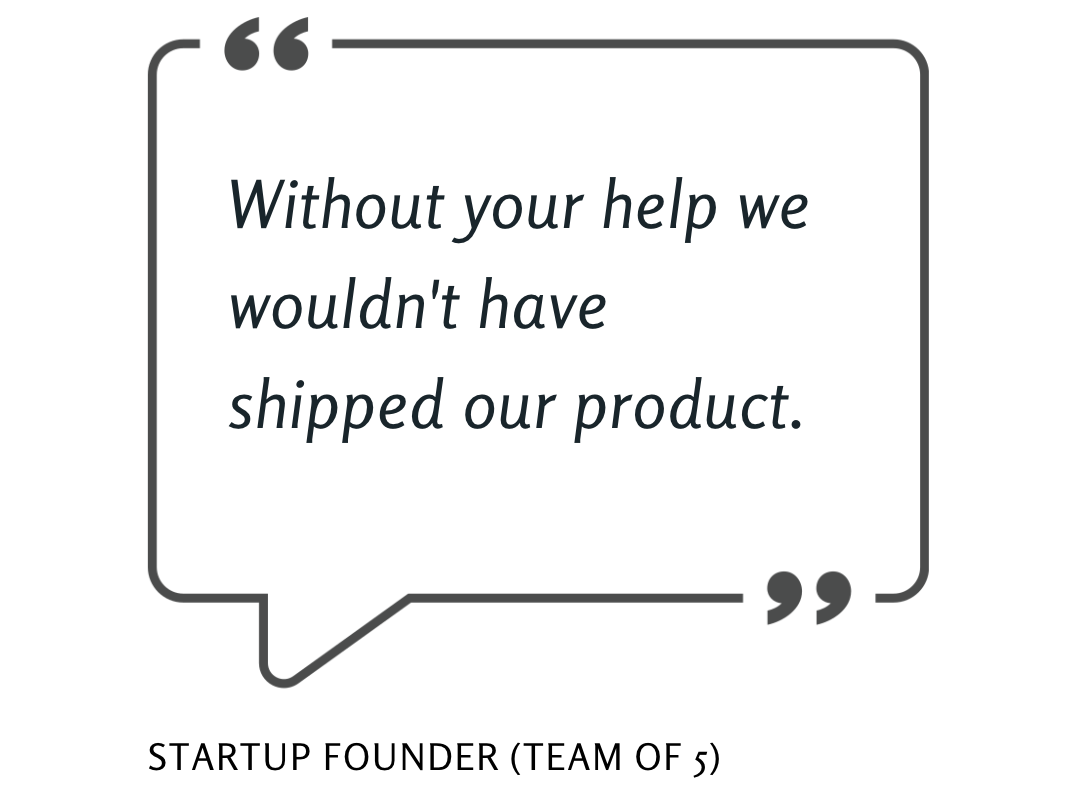 You'll have someone to talk with that "gets you"
I care about the people I work with, and my passion is to help them bring their vision into the world. You'll have someone who cares about your venture, and whole heartedly wants to see you succeed.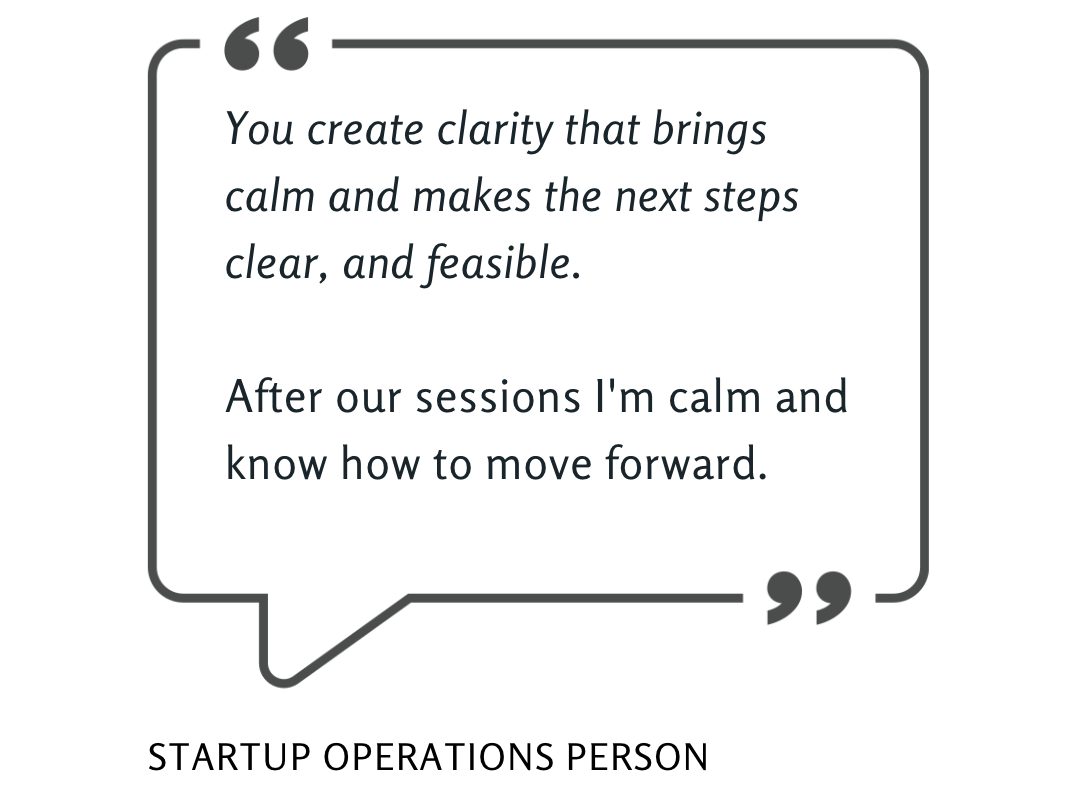 But my company is different...
That is true. But... they are frameworks to overcome the pains above. And it can happen fast (few weeks for small teams). I'll tailor the right solution for your needs. I won't throw "medium articles" at you.
Clear signs we should talk sooner rather than later
You're not moving as fast as you wished.
The DEV team is slow and annoying. "why does a simple feature takes so long to be shipped!?"
Your product has many features.
You don't know which features are used.
It seems bugs are killing your company.
Investors don't "get" what you're trying to accomplish and how you'll do it.
Your slide deck doesn't clearly represent how you're going to win.
If your team doesn't have Product Management experience.
You're thinking of starting a company based on an idea you have.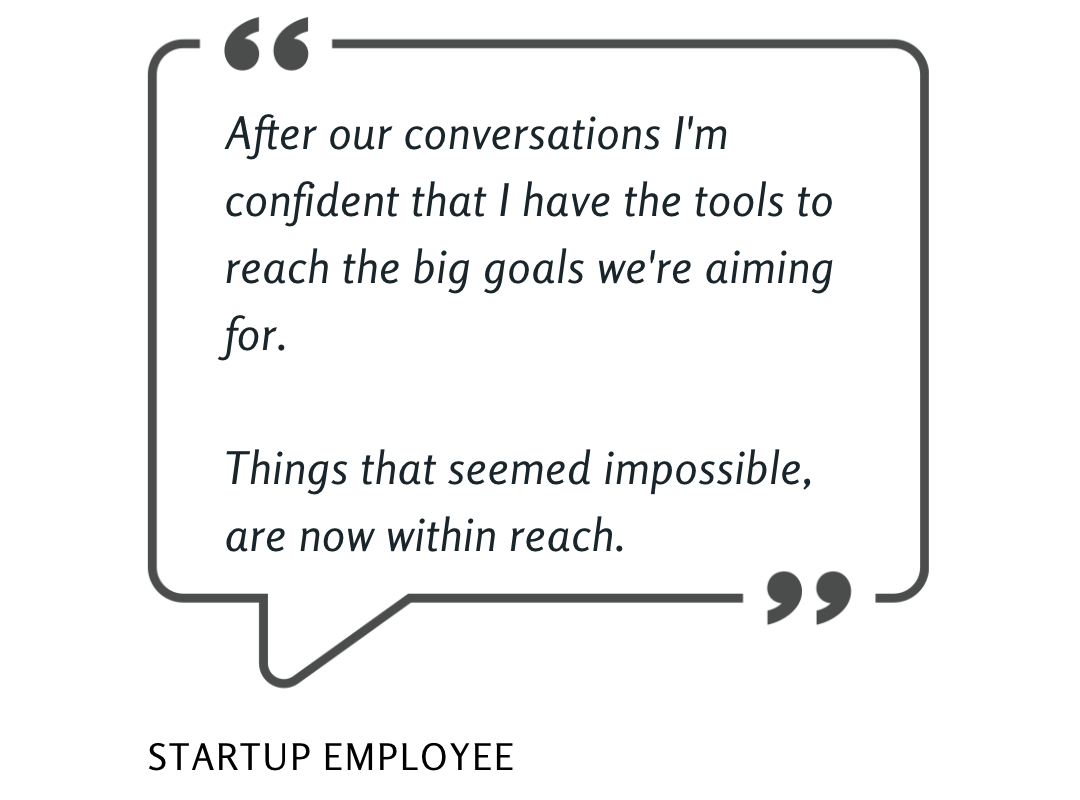 "But in this economy I can't afford a Product consultant"
In this economy you can't afford to waste precious time, and money.
Together we'll make sure you aren't making unnecessary steps and mistakes.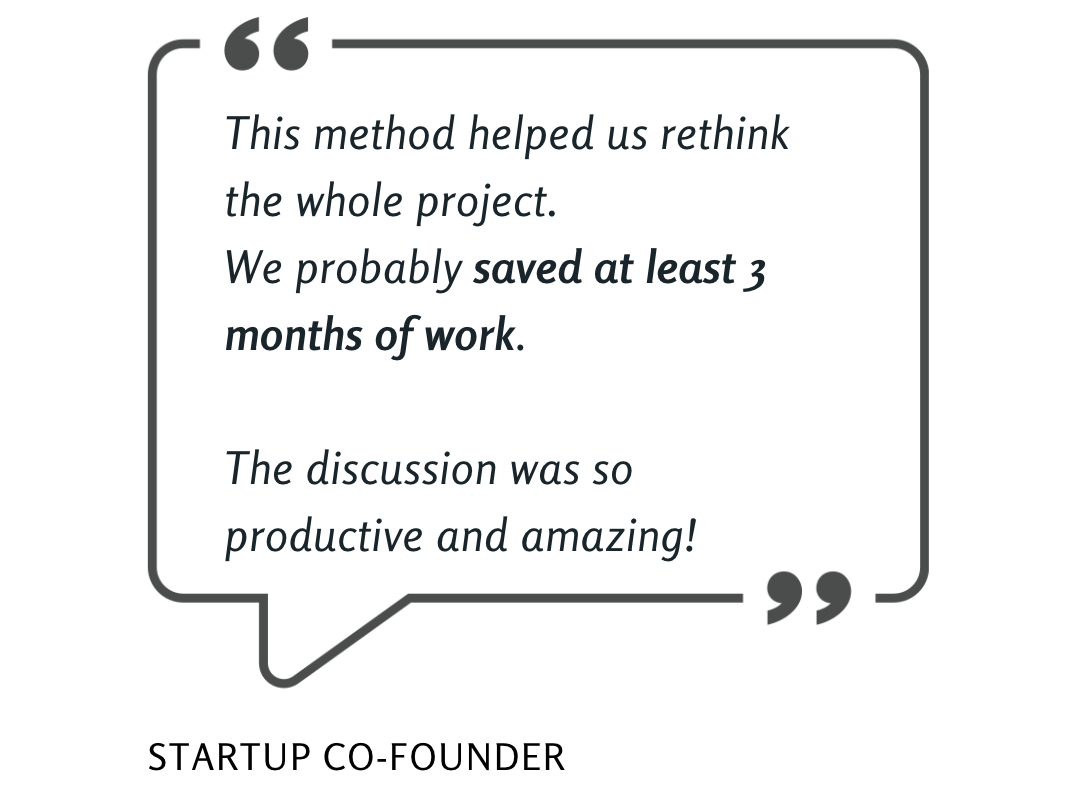 Things we'll work on
I work with early-stage founders closely to make sure they get value from the get go.
Product strategy - Converting your vision and business aspirations, into clear actionable plan.
Put in place a process to ship features and learn - A repeatable process to execute your strategy.
Making sure you don't waste time, money and resources - Build and ship only  the "right" features.
Learning to think and make product decisions.
Product Management isn't having ideas for features and building them. That's guessing.
Product management is about having defined goals, leading to the outcomes we want. Discovering the customer need, figuring out how to answer it in a way that also servers the business.
It's about extreme focus and deciding what we don't do.
Doing all this with as little risk as possible, so that you have as many at bats as possible.
Let's get to know each other
If you're looking to work with someone that will care about you and your company. That believes outcome is more important than ego.
That will make you face tough questions, and challenge you to grow.
We'll enjoy working together.
Let's jump on an intro call (free of cost), it'll save you a lot of headache, heartache, and maybe your company.