Weekly challenge #11 - Practicing gratitude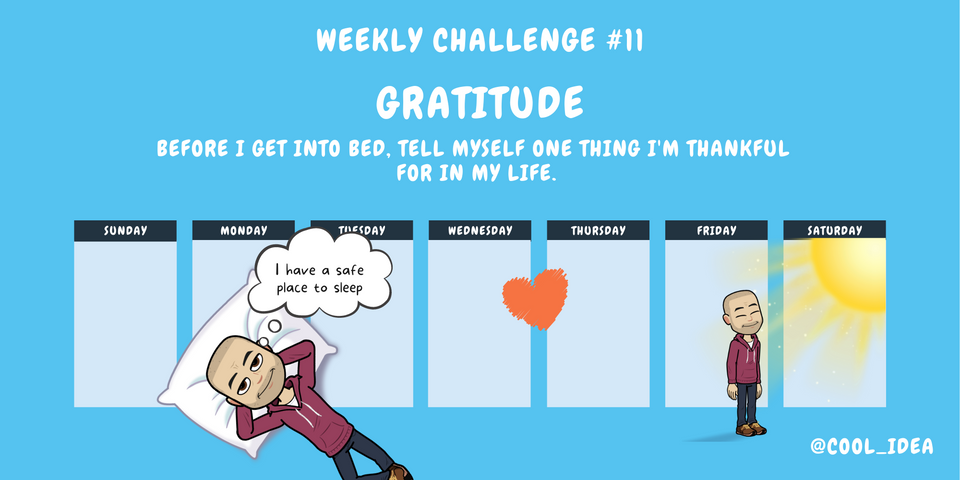 It's easy to focus on the bad, and forget all the good things I have.
The fact I'm healthy, have a safe roof over my head, got a full belly and have fast wi-fi shouldn't be taken for granted!
For the coming week once my head hits pillow, I'll tell myself something I'm grateful for. It can be a meal I had, or a conversation I had, or just playing with my kids in the sun.
Making sure that I don't let the bad drawn all the good things. It's so easy to take for granted how much I have, remind it to myself.
After all I am at the top 1% of the luckiest people to EVER live.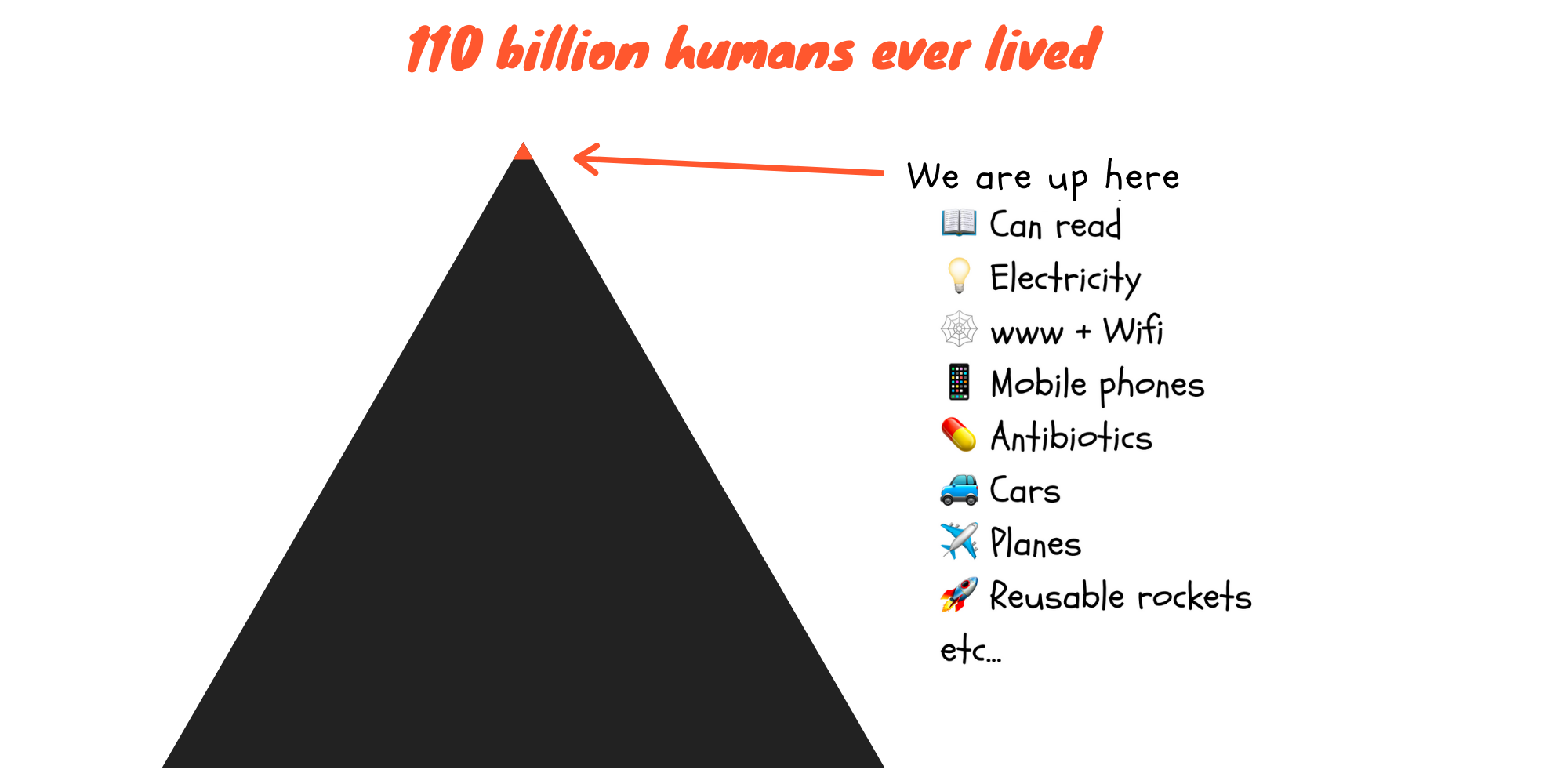 Here's the tweet about this challenge and others I've done.
Other posts I think you'll enjoy