Weekly challenge #9 - Think before you speak 🤭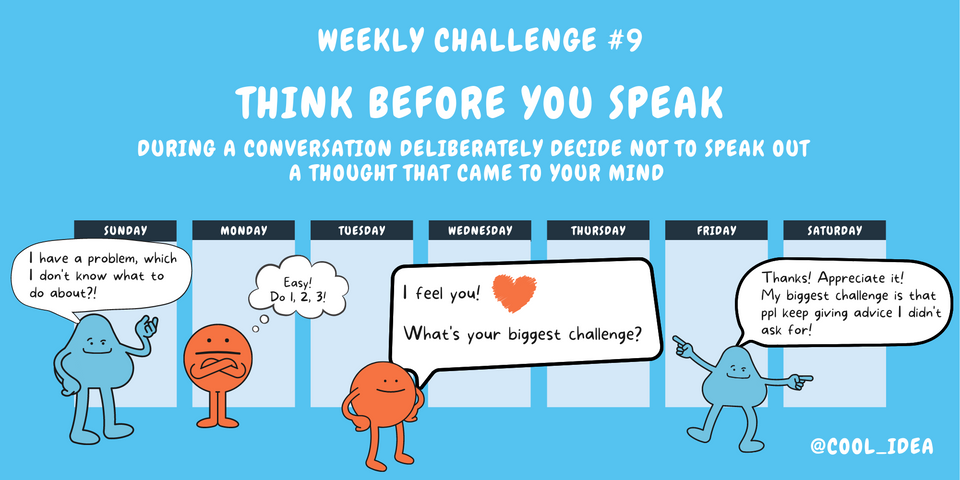 I'm known as a person that speaks their mind. I like that, but more times then I'd like, I said things I either regretted saying, OR wished I'd phrase them better, usually gentler.
The distance between a thought to me blurting it out, should be longer.
I should've learned this by now, but I haven't yet... 🤷🏻‍♂️ It's never to late, and this might save me some trouble in the future.
Some thoughts are best not said in the moment.

At least once a day for the next week, during a conversation, I'll decide actively not to say a thought that came to my mind.

Also I'll try to let go of the answer that comes to my mind while the other person is talking, and instead listen more deliberately.

You can sign up, and I'll send you my weekly challenge, so you can join.
Some of the past weekly challenges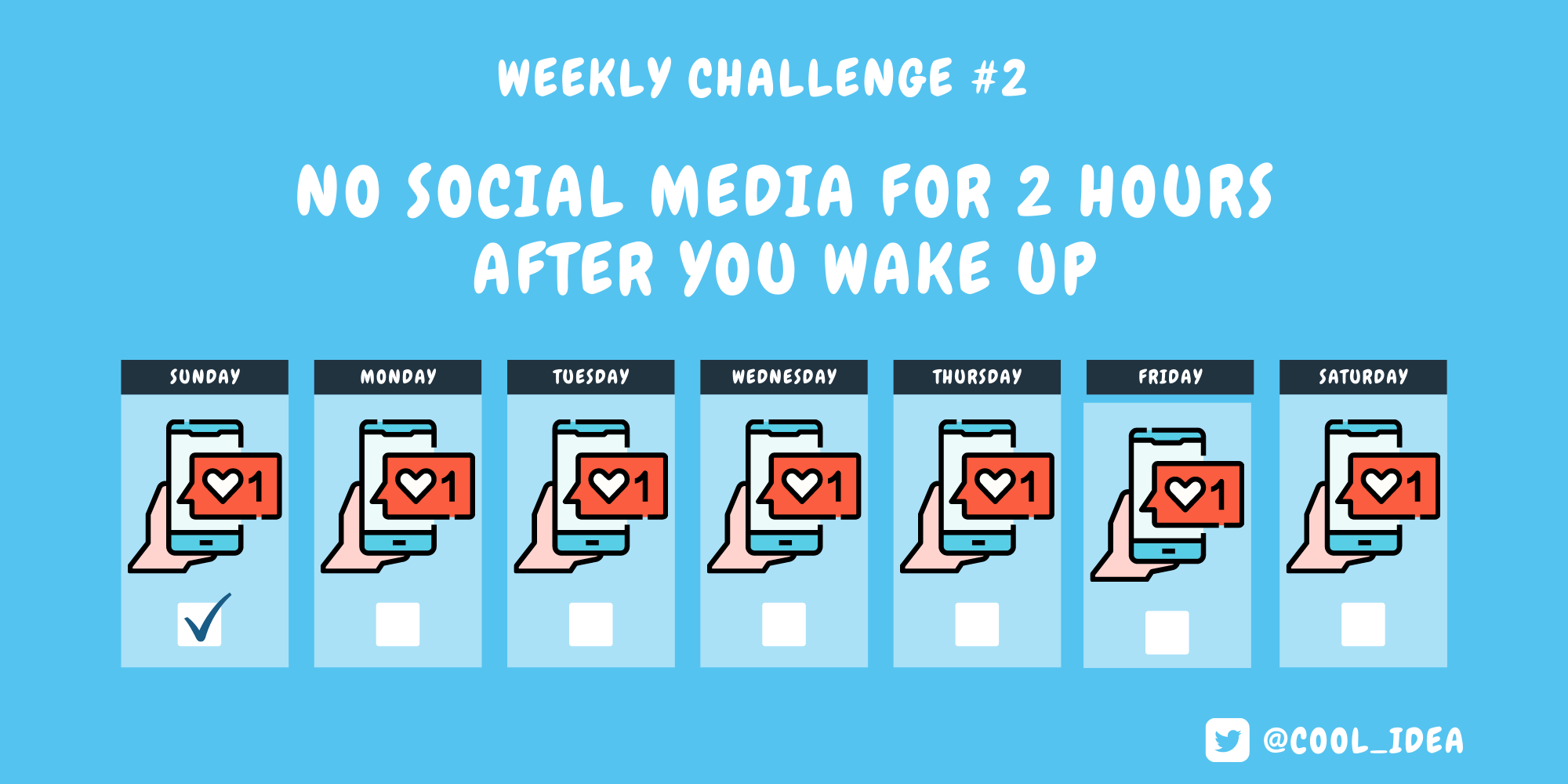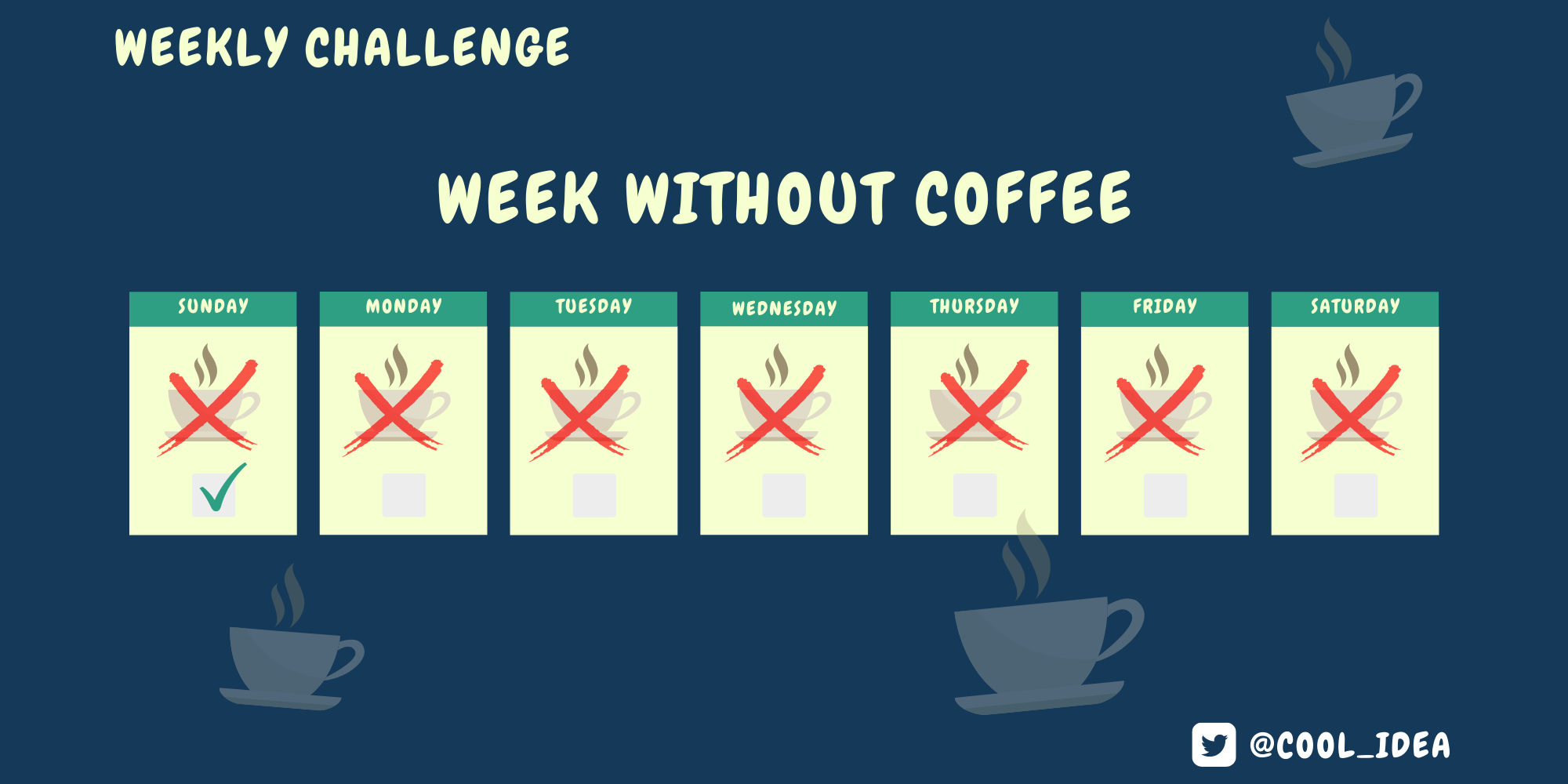 Post you might like