Transform your life with the Gardener Method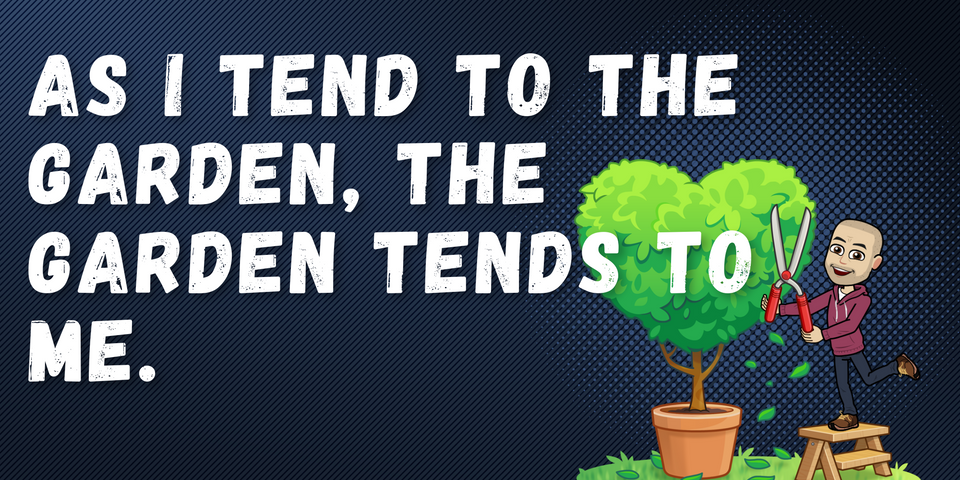 An unconventional approach to personal growth
This is a personal growth method that is simple (not easy), it's guaranteed to challenge you, and make you grow.
It's one of these things that only 1 out 100 people will do, try to be the one...
"The gardener mindset" will improve your living conditions and your personal abilities:
"As I tend to the garden, the garden tends to me."

Your life will be better, you'll be better, and your partner will be happier with you.
Most people run to the latest tip or hack they find, hoping it'll be the magic bullet that sorts out their life. But the truth is that growing is uncomfortable.
The only path to growth is through discomfort.
You've got to run into the pain, if you want to improve.  
I used to hate doing the dishes, the sink would overflow with dishes and it'd be a source of tension between my wife and I.
One day I decided to tackle this head on. I ran towards the mountain of dishes that kept coming back every day. I decided it's not going to break me. I failed, but I kept at it.
Now seeing a sink full of dishes makes me happy, it's an opportunity for me to return some order into the world. To fight entropy.
I keep the sink and kitchen tidy most days.
Sink Zero makes my life better, and happier than Inbox Zero 😆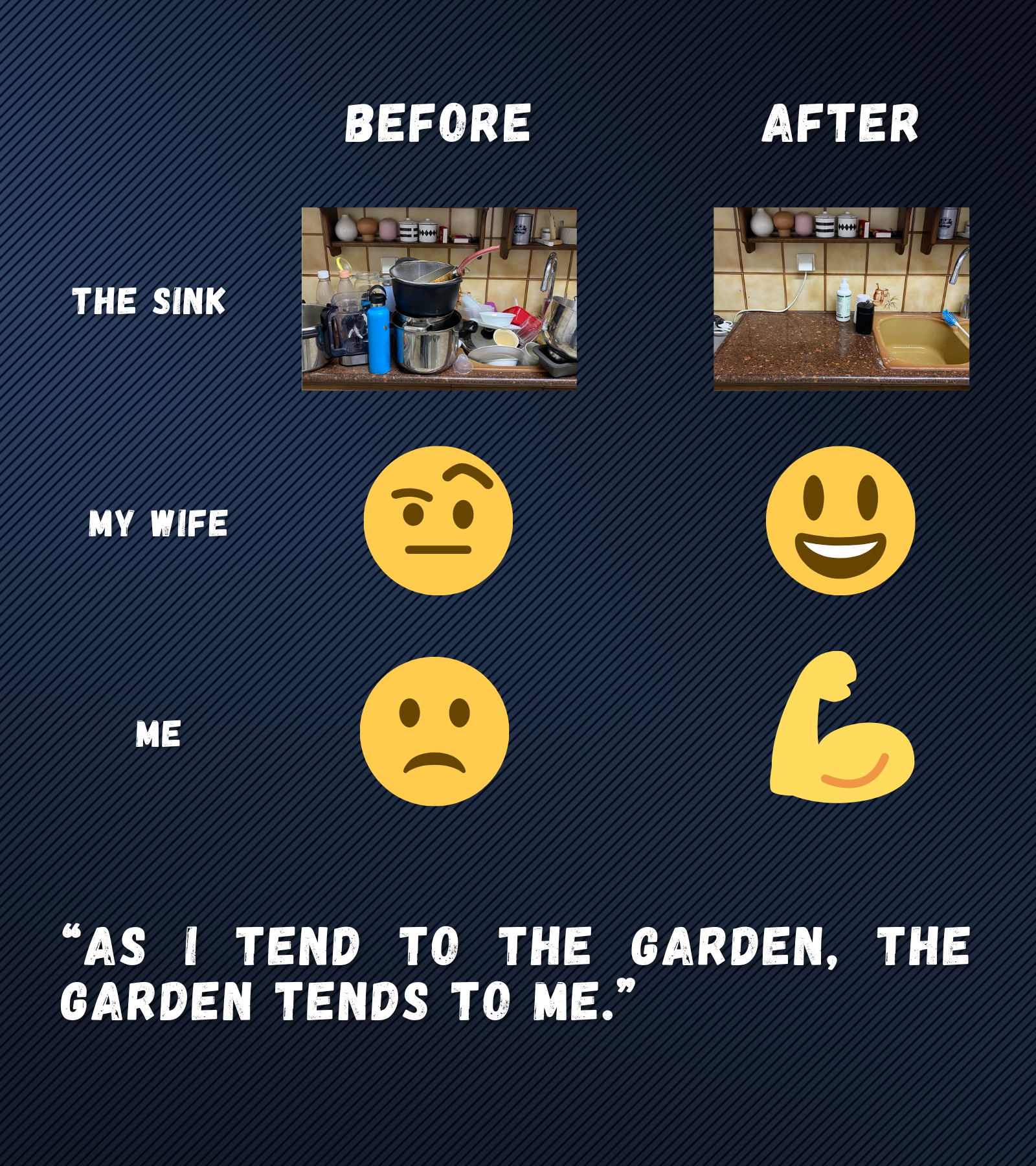 The gardener method
Select an area in your home that is frustrating you. Laundry, sink, groceries, cooking, etc. Everyone has something.
Commit to improving this area. This is your mountain to climb. Hate it. Fall in love with it. Apply force, read online how others solve it, systematize it. Do what it takes to overcome it.
Prepare to fail. You won't succeed in the first few attempts, that's understandable. Adapt and keep trying. Realize that with every attempt you're improving.
Accountability. Tell someone this is the challenge you took on yourself, ask them to ask you about it once in a while.
Celebrate the small wins. Each day you try is a win.
Learn from the results you're getting. This is feedback. Listen, adapt, improve. Reflect on this the same way we get video games skills transfer to "real life".
Once you've nailed this you'll enjoy your house more, and you've improved.
On to the next thing
Good luck!
Keep building the life you want and deserve!
If you want help with this, don't hesitate to book time for us to chat.
If you'd like to get ideas, techniques and tips that will help you build the life you want, subscribe below.
* It takes 10 seconds and I never spam.
Other posts that will help you build the life you want